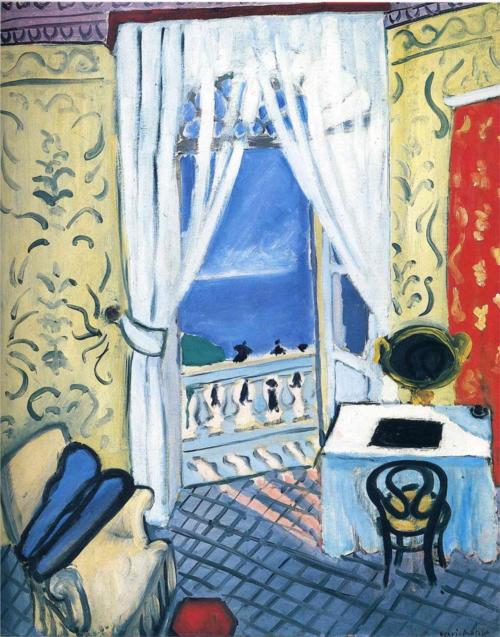 Interior with a Violin Case, 1918–19
(Intérieur à la boîte à violon)
Oil on canvas. 73 x 60 cm
The Museum of Modern Art, New York.
Lillie P. Bliss Collection, 1934
The light of southern France reflected on the sea illuminates empty rooms or ones occupied by distant female figures at rest. As in Vermeer's paintings the prevailing motif is in fact the window, which had been considered a paradigm of painting by artists since the Renaissance. In addition to windows these compositions include references to music that emphasise Matisse's reflection on the nature of his work.
– on Matisse's interiors paintings (from the Museo Thyssen-Bornemisza)
There are so many museums around the world that I would love to visit…Madrid is sounding really good and southern France is looking good too!