One lesson I'm learning from my art practice is how common it is to give up on a work too early. It doesn't feel special or right in some way, so it gets left behind and even forgotten. I started looking more closely at those forgotten pieces – even adding another layer of paint to them. It is amazing how little it can take to bring a work back to life.
There is something in our culture that seems to make it okay to discard and leave things behind. We are so used to throwing out things that are in perfectly good shape because it's so easy to replace them with something new. And paired with an expectation of instant gratification – if it doesn't get noticed or go viral then it must not be important or special – I get a strong feeling of the importance of intentionally doing things in opposition to counterbalance this collective consciousness we are living and creating.
This general sentiment is the core of how I feel about the Quiet Warriors art exhibition I recently installed in my home studio. The works came out of a 100 Day Project a group of friends did earlier this year.  The project ended in July and all of us have since moved on but the people in this group created over 600 unique works of art. In some ways, the art reminds me of prayer flags I brought back from a trip to Tibet – I think of them as prayers, or blessings, whose energy is still being emitted into the world.
I am aware how fortunate I am to have these works of love on temporary display in my studio (which I am slowly transforming into an art gallery with moving exhibits every quarter or so). Please reach out if you'd like a tour – and even if you can't make it, let me at least let you know there are these wonderful artists quietly doing their warrior work to create and offer something good and healing to our world.
https://instagram.com/explore/tags/thequietwarriors/
100 Days of Mandala, 2015
Nancy Larocca Hedley
https://instagram.com/nancylarocca/
——————————–
Mandalas, 2015 (left)
Hanna M. Hedley
"I was inspired by my mom who was also doing mandalas. I learned that you must know when to stop, otherwise your mandala will be ruined."
100 Days of Gratitude, 2015 (middle 2)
Tom Kelly
One True Sentence Poetry, 2015 (right 1)
Liz Kelly
https://instagram.com/explore/tags/onetruesentencepoetry/
——————————–
100 Messages from the Universe, 2015
Belinda Liu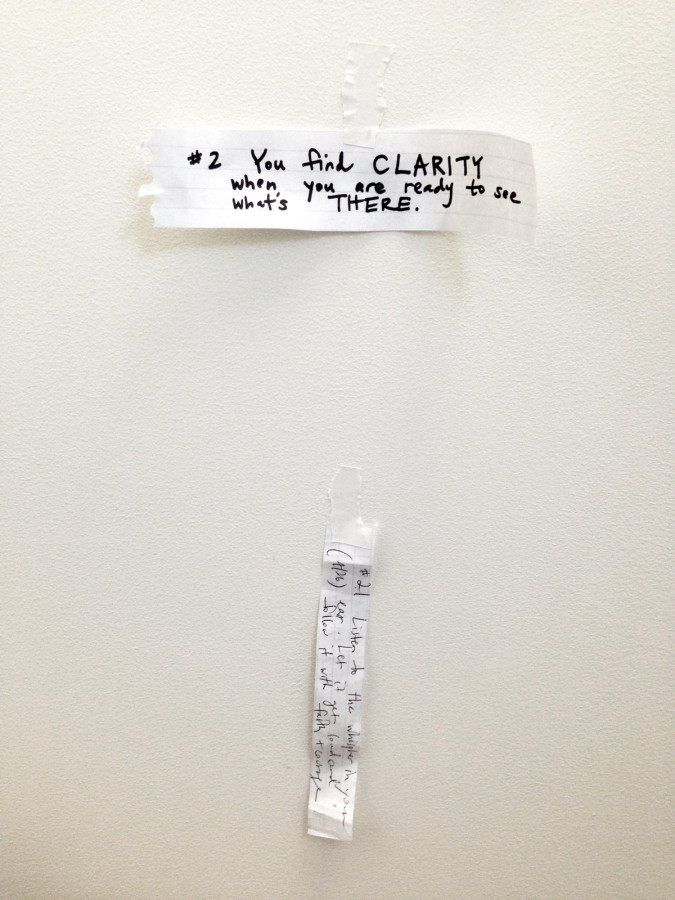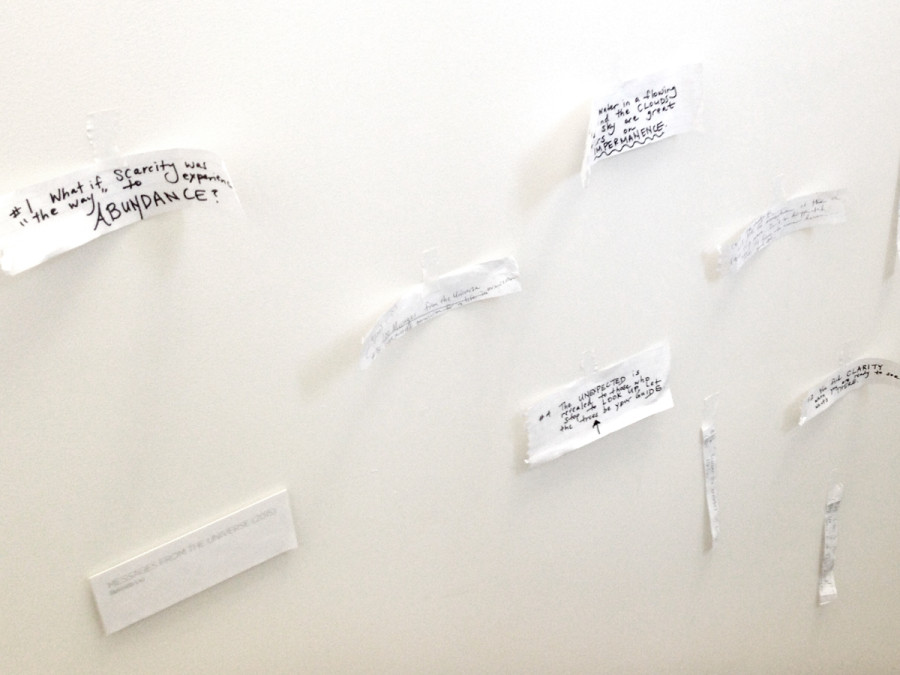 ——————————–
100 Days of Bitter Scorpio, 2015
John Hedley
https://instagram.com/explore/tags/100daysofbitterscorpio/
——————————–
100 Days of Blooming Love, 2015
Arlene Kim Suda
https://instagram.com/explore/tags/100daysofbloominglove/
Detail from Day 99: "Sharing your unique voice is a gift to the world – make noise even if you don't love all the noises that come out. Don't be a wallflower. Be ok being larger than life. Be willing to get messy splattering paint all over yourself in the process. You never really know when a work is finished – trust your intuition."
And here are links to more Quiet Warrior artists that I don't have on view in this first exhibition but whose work is available to view online…
100 Days of Sin Eating, 2015
Laura Plato
https://instagram.com/explore/tags/100daysofsineating/
100 Days of Haiku+Poetry, 2015
Meg McCabe
https://instagram.com/lifeinexploration/
100 Days of Cosmic Flow, 2015
Vega of the Valley
https://instagram.com/explore/tags/100daysofcosmicflow/
Wu Style TaiChi, 2015
Laura Katz
https://instagram.com/laura_katz_meow/